Only a couple more days till 2015 and I realised that I spent way to much time this year watching series and can't say that I regret it. I also posted my favourite movies of the year, which you can find here.
Orange Is the New Black
I watched the entirety of this series way too quick but I have a valid reason - it is amazing. The series revolves around Piper Chapman is sent to prison for carrying drug money. You then see how she copes in prison with a collection of rather strange, funny and crazy inmates. It is filled with twists, laughs and is all around a brilliant watch.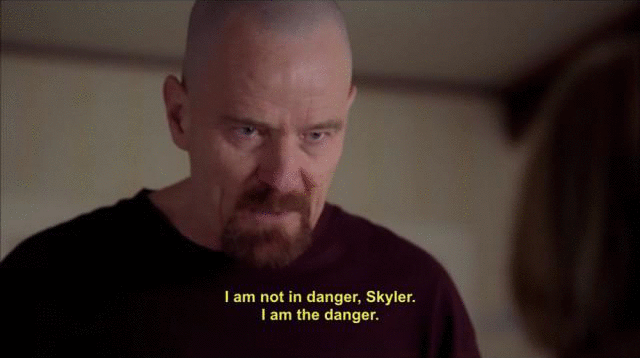 If you like twists, murder, epicness and awesomeness then you are going to like this series. All actors are on point and the script is brilliant. Walter White is the main character who discovers he has lung cancer and begins selling meth in order to provide money for his family for when he is gone. You will find all that out in the first episode, so I am not giving away any spoilers. You will fall in love with some characters and despise others. And that is what makes this show so great, there is no static character, you see both sides - the good and evil - of the characters and all it takes is one episode for you to hate a character.
Game of Thrones
I'm sure everyone has heard of Game of Thrones, whether you watch it or not. If you haven't watched it, you have to go do that right now. This show is packed with brilliant actors who play their characters perfectly. I actually started to like the baddies out of respect for their acting. The plot and characters can be a bit confusing at times, because there are so many of them but you will be hooked in the first episode.


Scandal
Both the plot and actors are brilliant in this show. The main character is Olivia Pope who is a 'fixer' and she is in love with the President of the USA, Fitzgerald Grant. You will find yourself in love with some of the characters and loathing others, but what will keep you coming back for more the the relationship between Fitz and Olivia.
New Girl
This has got to be one of my favourite shows ever. It centres around a group of friends who live in a loft together and all the awkward situations they get themselves into.
I guarantee you will laugh in every single episode.
The Originals
The originals is a spin-off from The Vampire Diaries, that I think is actually better. The show follows the 'original' vampires and their struggle for their home and family. One reason I like it better than TVD is that it is not centered around love, but family and loyalty, which enables for a rather fresh plot. Plus, Klaus (Joseph Morgan) and Elijah (Daniel Gillies) are gorgeous and Daniel Sharman joined the cast in season 2.
What series have you been watching this year?
Sarah x